College of Engineering
When you join the College of Engineering at Georgia Tech, you're receiving a top-ranked education from any of our eight schools. But it's so much more than that. Our programs allow you to take the engineering knowledge you gain at Georgia Tech and apply it to the real world. If you are interested in doing cutting-edge research within our state-of-the-art maker spaces and labs, this is the place for you. If you're motivated to start your own business and become an entrepreneur, you can do that here too. Whether you want to cure diseases, build assistive robots, or make cities more sustainable, you'll find a program that fits you in the College of Engineering.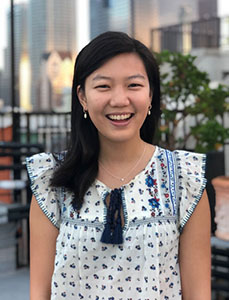 Katie Zhu
FOURTH YEAR STUDENT
Major: Biomedical Engineering
Katie is in charge all K-12 outreach for the Society of Women Engineers. She does research in the Pedersen Lab of Epilepsy and Systems Neuroscience at Emory University, and also volunteers at the Al-Farooq Free Clinic to help low-income and uninsured patients.
"The biomedical engineering curriculum has trained me to find where problems are."
Virtual Visit Opportunities
Learn more about the College of Engineering through a variety of live and recorded webinars.
What are Georgia Tech College of Engineering Grads Doing Now?
Sophia Velastegui (ME), Chief Technology Officer in Operation Applications at Microsoft
Seth Radman (ME), entrepreneur and Product Strategist at Ultimate Guitar
Shay Ashmon (ECE), Regional Manager at NCR
Stephanie Kalman (ISyE), Manager at Home Depot
Deborah Kilpatrick (ME), Chief Executive, Evidation Health
Wonya Lucas (ISyE), President and Chief Executive Officer at Public Broadcasting Atlanta
Guy Primus (ISyE), Co-founder and Chief Operating Officer at The VR Company
Mike Houlihan (CEE), Principal of Geosyntec Consultants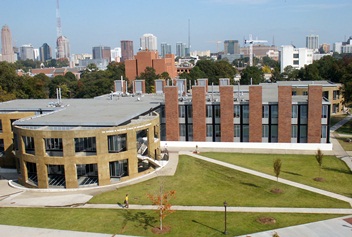 See Where College of Engineering Students Take Classes
Note: video footage captured prior to Covid-19 pandemic.
---